Installing the SSL Certificate
Once you have purchased the SSL, it needs to be installed. This is done by deciding which domain will have the certificate. If you have a hosting account with unlimited domains and maintain more than one website, you'll need to choose which is getting the new SSL.
Using a Plugin to Make the Necessary Changes
Using a plugin can take a great deal of the work out of using the SSL for your site. Many of these will automatically make the necessary changes once your certificate has been purchased. Some will set up the site just by activating the plugin without requiring additional input from yourself. Here are a few of the best SSL plugins for WordPress.
Really Simple SSL
This plugin requires no additional setup outside of installation and activation. It will automatically make the changes to the .htaccess file if the SSL is detected on your site. You can also view the configuration settings of what has been controlled by the plugin.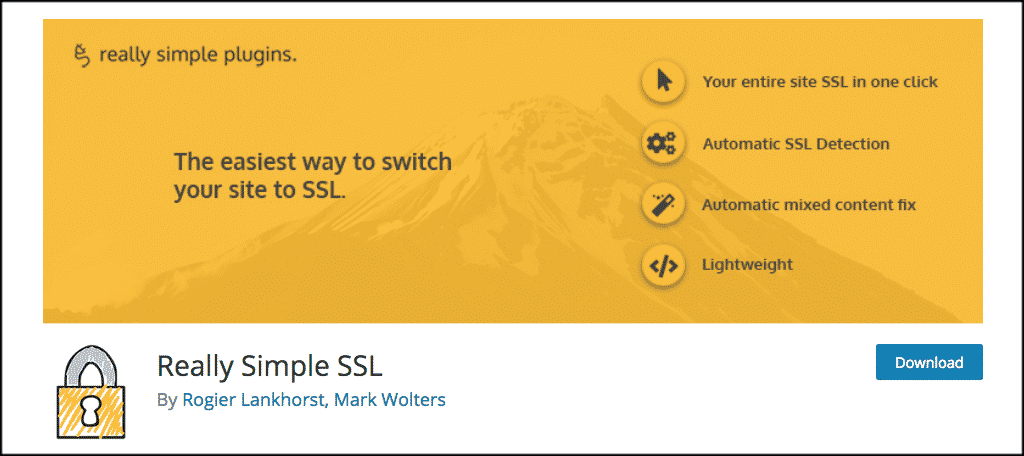 Modifying Your WordPress Settings
After installing the plugin to govern your SSL, it's time to change the settings in WordPress. Go to the "Settings" section of your dashboard. Here, you will see a text box for "Site Address." Make sure your domain's prefix shows "https." This will help the redirect of your secure content and will solve a few problems with posts and pages not showing correctly.
Modifying the .htaccess Page Manually
Should you want to modify the .htaccess manually, the coding is quite simple. Just open the file in an editor and enter the following lines (replace "ggexample.com" with your domain):
Setting up a WordPress SSL certificate is less troublesome than what you might think. It can help visitors feel confident in your pages while enhancing how the world views your site in search engines. Think of the expense as a way to enhance the marketing capabilities of your website. Your content could be more readily available in comparison to competitors just by having the SSL installed on the domain.
What kind of security measures do you have on your WordPress site? Do you think the extra cost per year is worth the security and effort of the SSL?